Hi there.
As some of you know, we people here are writing naturist fiction. Fiction with a naturist overtone. (Because undertones are overrated and not loud enough.)
I can't really say how this feels for Will and Robert (they can drop their thoughts down here in comments if they want 🙂 ) but for me it is a great way to push boundaries.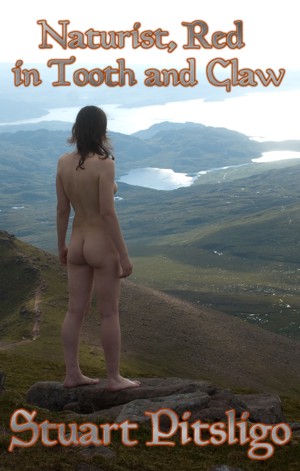 The first naturist fiction story I read was "Naturist, red in tooth and claw". I found it on Smashwords and I was intrigued, so I bought it and read it. It was my first encounter with naturist fiction.
A lot has happened since then. As the book mentioned here, I started off writing a naturist fantasy story, Naked Crow (you may have heard about that), and from there I moved on to science fiction and even mystery.
Sci-fi was no stranger to me; my non-naturist profile has written fantasy and sci-fi before, but mystery was an entirely different thing.
I had tried that once and it failed, and suddenly there was Emma Nelson. Two books are out and about already, and a third one is on the way there, hopefully to the joy of several people.
Historical fiction in a naturist setting was also part of the journey so far, which was quite entertaining.
My non-naturist writing also touched on steampunk. The step to naturist steampunk fiction was huge, but that is happening too. I admit, that got on the back burner because I wanted to get Emma Nelson's third book done – which happened.
After that happening, I wonder what the next new frontier is that we're going to cross. I don't know. Is romance something that might be a thing? Seeing that our extended group of naturist writers brought out an anthology called "Romance in the Nudist Colony", there's a fair chance this could occur.
Are there other genres that might be candidates for new naturist fiction? Vampires, for instance? Other types of horror? For now I will draw the line at zombies. I genuinely dislike zombies in any state of decay or brainlessness, so if you're waiting for zombie naturist fiction, please find someone who can do this for you. Something tells me that Will and Robert aren't into that style either, but then, 'something' might be telling me lies.
If you have ideas for genres that might be challenging naturist fiction, do leave a comment. It's not certain that anyone will pick that up, but it's always good to learn about new things. It's always good to push boundaries, to expand one's view and ideas.
Have a great Monday!
Paul