About writing stories. (Not books.)
You saw that correctly. Up here in the image you see books. They contain stories. Stories however don't emerge like that. Imagining that conjurs up a very painful experience. I don't fancy 'excreting' such a thing, not even a small one.
No. Stories are made of different stuff. Hopes. Fears. Desires. Experiences. Those are a few examples that bring up ideas for stories. I sometimes compare those to seeds, buried in some kind of soil. If the seed is viable and the soil is nourishing, the seed will develop and  turn into a plant. In this case a story. As soon as the plant shows itself, I feel the need to start describing it. Notes emerge. The affair starts taking over most of my mind as I expand my view about it, get to know it better.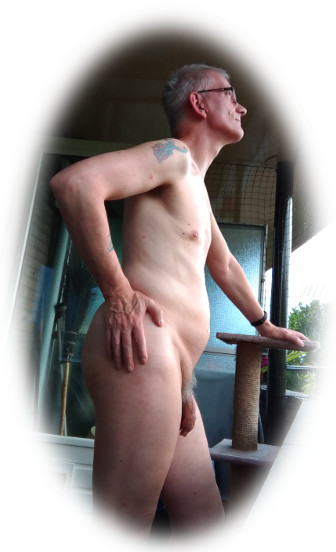 That's when the real work begins. Many people who feel they need to write a book miss that point. They have an idea and they start to write. More often than not they get that first chapter or those first pages/lines down and then…
Chapter Two
And that's all there is on that page. That's the breaking point where the real work needs to take over. Not doing that crucial step in writing a story down (again, not writing a book but a story) will make most people come to an abrupt halt.
I once met someone who had a 'great idea' for a book. He was all on fire about it and started telling me the core of his idea. He was so eager to start. I asked him a few small questions. He had to think about the answers. Some came easily, some were "I'll think of that later". No. You don't. You think about them beforehand, or you will either lose yourself in errors or you'll find yourself staring at that blank page.
This doesn't mean you need to know all the details. Those will pop up as the story grows and can easily be penciled in. Knowing the main road through the story however is important. It's a bit like planning a trip. You don't plan a trip to Boston by hopping on the train to Denver just because that's prettier or easier or cheaper.
It's hard sometimes.
Writing about the things that go on inside you can be hard. Oh, writing about the fun things usually isn't, but I also mentioned fears up there. Writing about something you fear however means you have to face that fear. You have to get to know it, live through it, examine it from the inside. That makes writing an extraordinary means for self-reflection and even self-healing. Now I don't say that this is easy. Sometimes a writer will need help with this as he or she faces those demons. After all, writers are human beings too.
Going through that process is an eye-opener. It helps a person grow. And growing through that makes it a special kind of stuff. That's the stuff stories are made of.